Since the world can always use more great leaders, I am giving away my entire 26-module course "My XYZ's of Excellence – 26 Days to Excellence in Business Leadership and Life." This is the online course "One Day at a Time" which was created to help you incorporate the concepts found in the book. https://jaepperson.thinkific.com

You may have looked at the first Day 1 module, Assess and Acknowledge, now you can have access to the entire course. How cool is that? Because I'm not an idiot, I am limiting this opportunity to those who I think can actually benefit from a holistic, transformative leadership course that helps business managers and small business owners learn how to internalize 26 success-building concepts so they can avoid failure and become an even more successful leader.
The number of times this coupon works is limited. Don't delay. Simply go to the course site, click on the button with the child and the "Believe in Yourself" mural and order the entire $2450.00 course. When you get to the checkout page simply put in the coupon code all26xyz and watch the price change to zero. Pretty nifty.
Many people have asked whether they could just check out one or two of the modules, so have at it. Once you open the course, you can go to any day you want as long as that day has been opened. You've seen the PDF with the 26 Business Principles; now feel free to check out Day 8 Meaningful Measurable Milestones or Day 9 Plan Prepare Plan. Or go through them all from Day 1 to Day 26, where you end on a great module, Believe and Become.
Again I can't stress how amazing an opportunity this is to have the entire course available for FREE. Check it out; today, there is a limit to my generosity. Share this information with others who can benefit from this material, but remember the number of free coupons is limited. Get yours first, then send a notice to everyone you know.
No matter how foggy the world looks, you can still "get on your trail to success."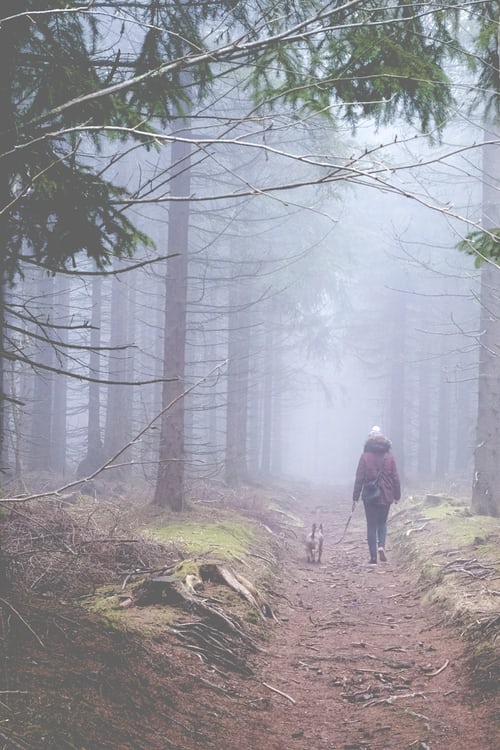 Follow this link https://jaepperson.thinkific.com and remember to enter coupon code all26xyz or go ahead and purchase the course in one payment or six. I am also offering a subscription to the course, where you receive unlimited access as long as you maintain your membership.